Kate Furnivall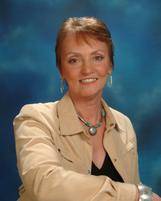 Kate Furnivall was raised in Penarth, a small seaside town in Wales. Her mother, whose own childhood was spent in Russia, China and India, discovered at an early age that the world around us is so volatile, that the only things of true value are those inside your head and your heart. These values Kate explores in The Russian Concubine.
Kate went to London University where she studied English and from there she went into publishing, writing material for a series of books on the canals of Britain. Then into advertising where she met her future husband, Norman. She travelled widely, giving her an insight into how different cultures function which was to prove invaluable when writing The Russian Concubine.
By now Kate had two sons and so moved out of London to a 300-year old thatched cottage in the countryside where Norman became a full-time crime writer. He won the John Creasey Award in 1987, writing as Neville Steed. Kate and Norman now live by the sea in the beautiful county of Devon, only 5 minutes from the home of Agatha Christie!
It was when her mother died in 2000 that Kate decided to write a book inspired by her mother's story. The Russian Concubine contains fictional characters and events, but Kate made use of the extraordinary situation that was her mother's childhood experience – that of two White Russian refugees, a mother and daughter, stuck without money or papers in an International Settlement in China.
предыдущая глава | Under a Blood Red Sky |


---